The Strength of Shxwhá:y Village
UPDATE – Specific Claim Ratification vote passed on September 9th, 2021. Chief and Council will continue to the next steps with Canada to complete the Settlement.
Letter from Chief and Council
Dear Shxwhá:y members,
The community of Shxwhá:y is the home that unites us all, and as your leadership team, it is our responsibility to help care for and protect our land and traditions while ensuring a prosperous future for our members.
We have been working hard to create new and greater opportunities for the growth of our community and we are proud to share how members can benefit from these opportunities today and for generations to come.
We want to keep you informed about all that we do and hear how we can continue to do better.
Skway.com is a space for us to have an ongoing conversation about community news and the information that is most important to you.
Please visit here often to learn, ask questions and share comments about the information that is most important to you.
We are looking forward to engaging with you!

Chief Robert Gladstone and
Shxwhá:y Village Council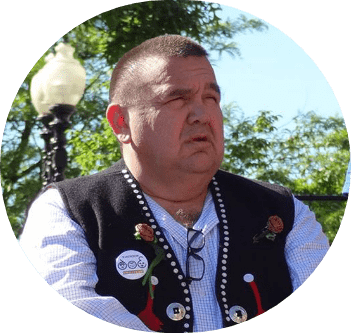 The Six Building Blocks for the Future of Shxwhá:y Village
We have been hard at work building on the successes of our past to create new and greater opportunities for our future. Together, we are growing a sense of home for all our members through 6 key building blocks.
Good Governance
Ensuring accountability of your leaders with new rules for process and communication.
Economic Development
Making strategic investments to create new businesses and new employment opportunities.
Housing & Services
Building new and improved housing for you to call home; and enhanced services to support our members near and far.
Education
Investing in the knowledge and skill building of our youth.
Environment
Protecting our home for future generations.
Honouring our Culture
Revitalizing the greatest connection we can have with our home – through our traditions.
We are proud to share more information about the work and benefits behind these important building blocks.