Our Land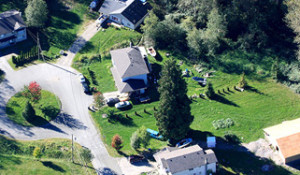 Skway I.R.#5—where we live—is a small wedge of land comprised of 670 acres located adjacent to the City of Chilliwack and located within Stó:lō and Ts'elxwéyeqw Traditional Territory. With the vision of more of our people living on reserve, we strive to care for and use our lands, and resources to help lift our people. We aim to provide opportunities for our people to cultivate a deep connection to the spiritual and traditional features on the landscape. employment being offered in the United States of America.
We live surrounded by water that can cause flooding and affect our water supply. We work and partner with other government bodies to protect our homes, lands, and people from flooding though mitigation projects.
Shxwhá:y Village Land Code
The Land Code is the basic land law of Shxwhá:y Village and will replace the land management provisions of the Indian Act. Approximately two-thirds of the provisions of the Indian Act, which do not deal with land matters, continue to apply to the Village that has a Land Code. For example, the sections dealing with elections and governance continue to apply to Shxwhá:y.
You can view the Shxwhá:y Village Land Code: here.
Shxwhá:y Village Land Laws
Peoples of Shxwhá:y Village Matrimonial Real Property Law
Shxwhá:y Village Subdivision, Development and Servicing Law
Shxwhá:y Village Land Management Advisory Committee Selection Law
Questions and Answers Related to Framework Agreement on First Nation Land Management
Recent Land Initiatives
Lands Committee created
Updates on Lands registry
Bypass road to enter and exit the community
Tripartite agreement (Skwah FN, City of Chilliwack and federal government) to build a dyke to protect Shxhwa:y Village
1000s of cedar trees planted throughout the reserve
Community garden