Environment Profile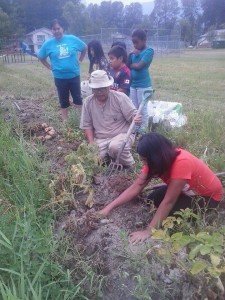 Shxwhá:y are strong and flourishing people committed to healthy living and responsible care and use of their lands, water, territories and resources for current and future generations.
Sections of our Village are considered essential natural habitat and traditional use areas. We are keeping these designated lands free from development so our future children will have natural habitat and undeveloped lands to raise their children around.
Shxwá:y Village (I.R.#5) is 670 acres in size. We also jointly hold Skulmalasph I.R.#16 with five other First Nations. This land is approximately 1200 acres. We also hold a share of the Grasslands
reserve (I.R.#15).
Preserving the natural wetlands of our Village is important to us as occupants of the land. The wetlands located adjacent to the Fraser River have been designated as a wetland preserve.
Protection and use of our lands is a decision we make as a Community. We promote sound environmental decisions: we're not digging up our lands anymore; we're moving towards recycling; we've spent $2.2 million to date managing the landfill.
A land code is important because it lets us have control of our land. Who better than us to look after our own lands?
This land code is hereby enacted as the fundamental land law of Shxwhá:y Village. Shxwhá:y Village members are welcome to view this document at the Band Office.
We will be starting a Lands Advisory Committee, and will be asking for résumés in the new year.